What Are the Benefits of Installing Aluminum Skylights?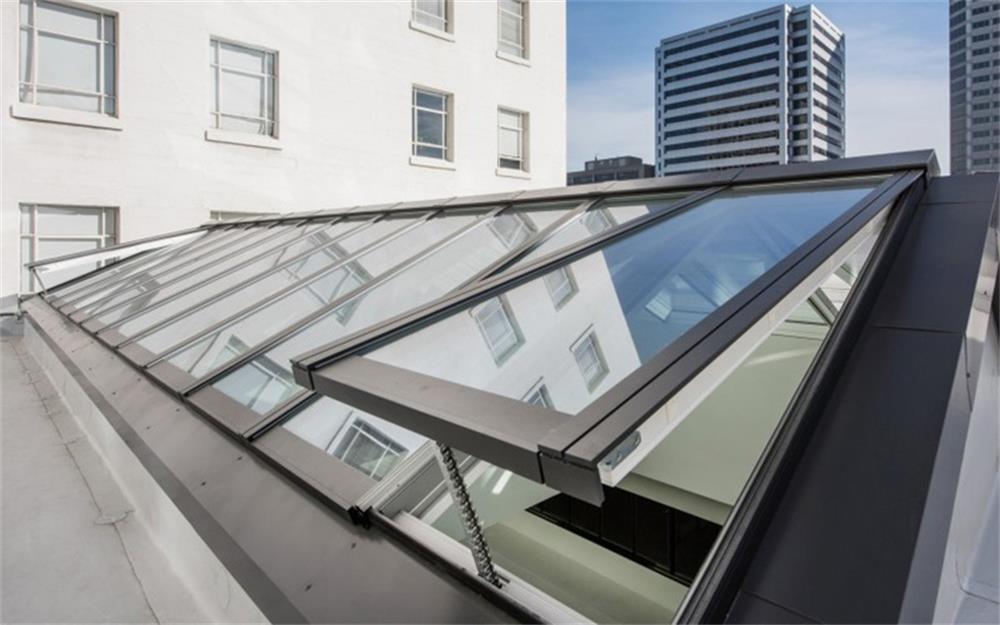 The installation of
aluminum skylights
can open the house to provide more natural light and improve the overall appearance of the house. The followings are the benefits of installing aluminum skylights in your home.
Add natural light

The most obvious benefit of installing skylights is to bring in natural light and reduce utility bills. If you install an aluminum skylight, you can let in more natural light, so you can rely on free lighting to illuminate your house. It brings the natural color of the room and shows the architectural details of your home.
Energy efficiency
Aluminum skylights are one of the energy-saving options. It can illuminate the dark space and save your electricity bill. It can also help you stay warm in winter by providing more sunlight. This means that you do not need to use air conditioning or heating frequently, and save installation costs. Choosing high-quality aluminum skylights can allow you to reduce your electricity bills.
Protect privacy
Nowadays, houses are built closer, and everyone needs privacy. Skylights are the most effective way to receive natural light without sacrificing privacy. This is why skylights are a popular choice for private places that require light.
Prevent mold
Mold formation is very common, especially in humid and dark spaces such as bathrooms, where it can cause a variety of health problems. Aluminum skylights provide the most sunlight and fresh air, let them in, and help reduce mold formation.
Health benefits
Sunlight can be used as vitamin D, which is one of the important supplements for regulating energy levels. If there is not enough vitamin D, people will become depressed and drowsy. Insufficient natural light can adversely affect our immune system. Sunlight helps reduce stress, lower blood pressure, and provide other health benefits. Scientific research shows that natural light can provide a range of health benefits.
Beautify your space

A house with plenty of natural light will attract potential buyers. If you plan to sell your house, installing skylights will indeed increase the value of your house. Importantly, it changes a dark living space. It brings more natural light and makes your home feel bigger, especially for families suffering from claustrophobia. Natural sunlight brings visual appeal to your home.
Ventilation

Skylights are a great way to ventilate your home. It is installed on the roof to help expel hot air. Install skylights in your room to enjoy the fresh air. It is an excellent addition to the bathroom, it can draw steam from your kitchen and eliminate cooking odors.
Considering the above benefits, installing aluminum skylights is undoubtedly a good choice. During the installation process, please select professional staff to operate. In this way, you can install it correctly and prevent future failures.

The aluminum skylight designed and produced by BOD WINDOOR can provide a perfect daylighting solution so that every family can enjoy the best things that nature provides. If you want to know more about aluminum sunroof, you can search for related products on our website.
As a professional manufacturer of
aluminum doors and windows
, we have always been committed to providing customers with high-quality products and thoughtful services. We insist on putting the needs of customers first and establishing a professional production team and management system. We can also provide corresponding customized services and effective solutions. If you are interested in our aluminum windows, please contact us immediately!